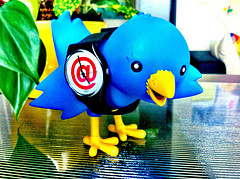 Scheduled Tweets can be one of the handiest tools in your social media toolkit, but they can act like a ticking time bomb if left unattended!
Yes, with a little work up front, Scheduled Tweets allow you to set up a number of messages to be delivered at just the right time, maximizing your chances of prompting a response from your audience.
That doesn't mean they are a "wind up & release" solution, however. If left alone, they can backfire horribly on you, making you look painfully out of touch rather than tuned in to what's going on in your world.
Let's take a look at one such example which I saw today, and discuss what you can do to avoid similar problems…
Setting Up Your Followers For Disappointment
Check out this little ditty, which was shared this morning by an account which positions itself as an authority on things to do in Nashville, Tennessee:
Oct 16,2012: Nashville Predators vs. Colorado Avalanche: 7:00pm: Bridgestone Arena Nashville… dlvr.it/2KLJ87 #NashvilleEvents

— Nashville, TN Events (@nashvilleevent) October 15, 2012
The problem here is that the National Hockey League has been going through a lockout for the last month, and the game referred to in that tweet was cancelled almost two weeks ago.
Instead of showing off how much @nashvilleevent knows about the Nashville entertainment scene, this tweet prompted painful reminders of the lockout from fellow users, creating the impression that @nashvilleevent is nothing more than an automated feed providing little value.
The power of Scheduled Tweets is the time-savings that comes from loading up a bunch of messages ahead of time, so the solution to this problem needs to be relatively quick & painless as well. Otherwise, what's the point?
Keep An Eye On Those Tweets!
Simply put, you need to monitor scheduled tweets occasionally, just to check that messages aren't out of date, or worse yet wildly apropos. Just imagine a couple situations when a pre-scheduled message can blow up in your face:
Your restaurant schedules a weekly tweet advertising a burger special, but in the meantime, news of a food-related health scare comes out.
You plan a tweet mentioning a specific event, and something tragic occurs before the tweet comes out (as in this example from Toronto which involved a death at a Radiohead concert).

If you use a product like Hootsuite (my choice) or Tweetdeck, checking your scheduled tweets is a pretty easy task – all of them can simply be reviewed in a single column. My recommendation would be to check these once a day for appropriateness and scheduling, a quick glance through your list should be sufficient. Just make it part of your routine to give a quick, regular check, and you can avoid some major headaches!
The Right Way to Use Scheduled Tweets
One useful tip is to keep in mind the type of message you're going to share in a scheduled tweet. As this article from Fast Company explains, you shouldn't use it for something that is like to cause your followers to reply back looking for further interaction (asking a question is a big no-no), because you'll disappoint your audience when you're not really there to respond:
Disaster online strikes when people preschedule engagement posts that are meant to launch conversations. When tweets like "So what are your plans for tonight?" or "Can't wait for Dancing with the Stars to start; popping popcorn now!" are shared through automated tools I cringe. Most likely a unicorn cringes, too, and potentially it dies.

Any time people pretend to be present online while they obviously aren't, they cross the line and lose credibility.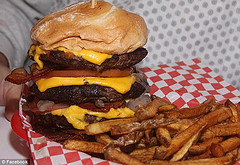 So, using our example of a restaurant which wants to tweet out a reminder about their weekly burger special, consider something like a picture along with a simple call to action ("Stop in today for a mouth-watering bacon-cheese-bacon-mushroom burger and get $2 off!"), as opposed to something that invites a reply ("You can select from 10 kinds of cheese with our decadent burgers… which is your favorite?").
As a hockey blogger, my communications on Twitter can be either to share links to my latest posts, or to engage in conversations about the latest happenings in the NHL. Scheduled Tweets work very well for those links – I may publish an article at 10:00 a.m. and sent a tweet out at that time, and schedule another tweet with the same link for later that day, since only a portion of my followers may have seen it initially.
How about yourself? Do you use Scheduled Tweets as part of your social media plan, and if so, how have they worked for you?
Related articles from around the web: