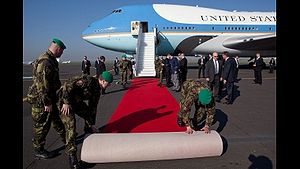 Developing a website for your business can become an exercise in runaway creativity, with all the widgets, templates, and assorted goodies that you can stuff in there. While deciding between features like scrolling images and embedded video, however, don't let all those fancy options distract you from the primary purpose your site is supposed to serve – attracting potential customers to your business.
I recently had just such an experience on one Nashville company's site, which has recently been "made over". I wanted to check with them about something they had posted, but couldn't find a business phone number or email address listed anywhere! I must have flipped through 10 different pages on the site before giving up in futility. As it happened, I knew someone there who I could reach out to, and eventually made the connection I needed.
The Simplest, But Most Important Business Website Building Tip
On every page within your site, visitors should be able to find a way to contact your organization. Ideally you'd have a phone number or email address featured prominently, but if that's not practical, at the very least you should have a "Contact Us" link either at the top or bottom of the page, which can point readers in the right direction. See the menu bar above this article, and the Contact Me! link?
You may be thinking "that's OK, I've got a our phone number on the front page, users can always find it there", but the truth is that visitors can come to your website from any number of different directions, and may well be starting off on an interior page.
For example, someone searching for "fried chicken" may land on the Menu page for a local restaurant website, but if it's not easy to find the phone number or address, that potential customer will likely head elsewhere.
Remember, the purpose of your website is to increase your visibility and bring customers from the virtual world to your front door, so make it as easy as possible for them. This may be one of the simplest and most obvious business website building tips out there, but trust me, it's well worth remembering!
Related articles