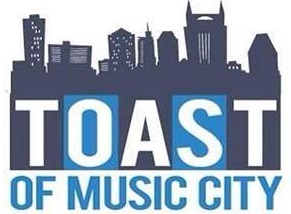 The Tennessean is currently running their annual Toast of Music City poll, asking readers to vote for their favorites across a wide range of categories from Art Galleries to Veterinarians.
Nolensville has been well-represented in previous editions of this event (last year Mama's Java won "Best Coffee", and On The Forecheck, the blog I run covering the Nashville Predators took 3rd in Best Blog), so I thought that this year, I'd gather together all the Nolensville-based nominees, so we can support our neighbors in the voting.
You can vote once every day through July 14, 2013, so if you like, just bookmark this page and stop by in the morning to quickly click over to the specific ballots you need, and cast your vote! Note: If there any which I have overlooked, just drop a note in the comments below and I'll look in it.
Retail & Personal Services
Best Antique Shop – Peacock Lane & Three French Hens
Food & Drink
Best Bakery – The Bekahry
Best Barbeque – Martin's BBQ Joint
Best Burger – Martin's BBQ Joint
Best Coffee Shop – Mama's Java
Best Ice Cream – Bruster's Real Ice Cream
People & Places
Best Real Estate Agent – John Thomas
Remember, you can vote once every day through July 14, 2013 – vote early, vote often, and let's support Nolensville!
Related articles