I don't know squat about soccer, but I love watching the World Cup.
The most-watched sporting event in the world kicks off later this week, as World Cup 2014 gets underway in Brazil, a month-long extravaganza that should attract over a billion TV viewers. Just like the Olympics, it gives us a chance to pretend, at least for a short time, that geopolitical differences can be set aside and we can enjoy something together as a single human race. Especially for those of us in the U.S., it serves as a reminder of our place within the global community.
My kids are really excited up for this tournament, so I thought it would be a fun idea to have a family Pick 'Em contest for the Group Play round. Basically the teams are divided into 8 groups of four teams each, with three games of round-robin action determining which teams move on to the later elimination rounds that will ultimately determine the champion.
Make Your Picks, Win Some Stuff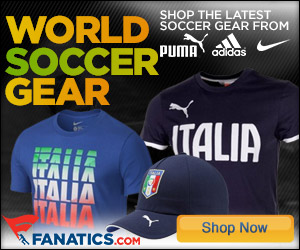 Then, I thought – why not open it up to our neighbors here in Nolensville (and beyond)? Let's have a World Cup Pick 'Em contest and follow along together!
Just follow this link to fill out the form and enter your picks. For each game you have the option of choosing which team will win, or the "Draw" option, since ties are allowed during the Group Play portion of the tournament. Be patient, as there are 8 pages to this form, one for each of the groups. Please make sure you include your name on the first page, and your email is optional (I'll only use that to provide updates along the way along with the final result, and no, your email address won't be shared with anyone). One entry per person only!
To make things interesting, I have a $50 Gift Certificate to the Nashville Predators Pro Shop which I'll offer up as the prize for whoever picks the most games correctly. In the event of a tie, I'll randomly select a winner from those who have the most correct selections.
The first game (Brazil vs Croatia) kicks off at 3:00 p.m. Central on Thursday, June 12th, so entries must be submitted by that time.
World Cup 2014 Preview
If you need to get up to speed on the teams, SB Nation has a thorough preview covering each of the 32 entries. as well as a breakdown on each of the groups. Set aside some time and prepare yourself studiously, or simply make your picks based on gut feel, favorite food, ancestral ties, whatever – just have fun with it.
Within our family, we've also made our picks for who we're going to cheer for besides the U.S. As for me, I'm going with a sentimental underdog in England. One would think an old European power would be an easy favorite to choose, but the Three Lions have fallen a good step behind the likes of Spain (the defending champs), Italy, Brazil, and others, and frankly even their own fans are preparing for disappointment. Just check out the unofficial English theme song:

So head on over, make your 2014 World Cup picks, and brace yourself for a summer soccer spectacle!