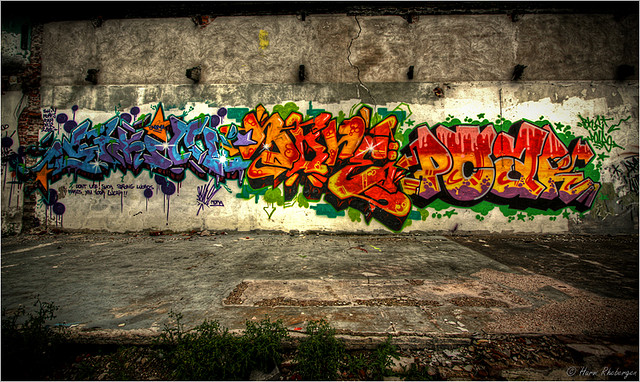 I'm back with another exercise in Tiny Writing, my chance (and yours) to get a quick dose of inspiration by reacting to a writing prompt and providing a short but effective response.
My source for these prompts is a fun little book, 642 Tiny Things To Write About, from the San Francisco Writers' Grotto. Rather than simply scribble these exercises in the book I'm doing them here on my site, and I invite you to participate as well either in the comments below or by sharing this post on Twitter or Facebook with your response attached.
Enough of the babble, let's get right to it!
Tiny Writing Prompt
You get arrested for painting graffiti on City Hall. The word that put you in the slammer was ________.
My Response
"Supercalifragilisticexpialidocious."
A word like that would probably wrap all the way around the building, and take me so long to spray-paint that I'd be sure to get caught!
So that's my take on today's prompt… what's yours?