At long last, Twitter announced today that they are opening up their Account Verification process so that people can submit requests to have their accounts verified. For years, top accounts have earned the little checkmark next to their name as Twitter has gone about this process on their own, leaving many independent publishers to wonder when they might get their own.
So how do you get verified on Twitter? Just follow these steps!
First, go to https://support.twitter.com/forms and look for the "Verify an Account" link near the bottom left.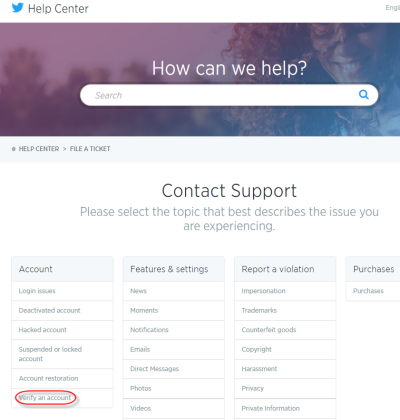 Next, you'll be asked to make sure your account is ready for verification before proceeding. This article has tips on what you need to do (make sure you have a proper email address and phone number on the account, bio, profile photo, etc.).
For now, let's assume you have all that ready, so click "Continue". That takes you here…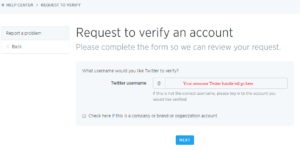 At this point you should see the account you wish to verify (if it's the wrong one, perhaps you're signed into the wrong one), along with a checkbox you need to click if this account represents an organization rather than an individual.
Upon clicking "Next", you'll see prompts to enter websites that the Twitter folks can visit to verify your info. This might be your personal website, or others where you contribute content.
There is also a text box in which you can tell Twitter why they should verify your account. Be personal and informative, but you only have 500 characters, so don't write an essay!
Lastly, you may need to upload a photo of a personal ID, such as a passport, drivers license, etc.
Once you click Next, you will be passed to a confirmation screen where you can check that request looks good, and one final "Next" click submits!
Of course, the major questions will be how many of these requests Twitter accepts or rejects, and how long it will take them to process the requests. Surely they will be blasted with requests in the days and weeks ahead, so if you have been thinking about this, get your request in now!