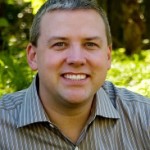 I'm Dirk Hoag, and I've been writing online since the mid-90's (mostly about hockey) for a variety of websites & blogs over the years. During that time I've learned a lot about what works (as well as what doesn't) when trying to build and engage an audience, as we attracted over 10 million pageviews at OTF from 2009 to 2014.
I've set up this site as an outpost for all sorts of non-sports endeavors, such as personal writing that doesn't fit within the confines of Twitter or Facebook, book reviews, insights from my career implementing ERP (Enterprise Resource Planning) systems, and also to share my experience in attracting readers online.
What "Working the Net" Means
I've played recreational hockey for about 20 years, and during that time I've never been the fastest, strongest, or most skilled member on the team. Where I've been able to contribute, however, is by knowing where to go and when to be there. For a slow-footed plugger like myself, that means camping out in the vicinity of the opponent's goal (i.e. "working the net"), making myself available to tip incoming shots, fight for rebounds, or potentially catch the other team napping and score on a back-door chance.
It's all about being in the right place at the right time, and being prepared to act when opportunity comes your way. When it comes to building an audience online, it works the same way.
When potential readers search terms related to your topic, is your listing high up in the search results so it gets noticed?
When they ask on social media which resources their friends might recommend, does your name pop up?
If that potential reader lands at your website, is it clear to them how to proceed?
Addressing questions like these can turn your website & social media accounts into active growth engines, attracting new visitors and turning your regulars into your champions. If you have any questions in this area feel free to contact me and I'll try to address them here!

I am also a participant in the Amazon Services LLC Associates Program, an affiliate advertising program designed to provide a means for sites to earn advertising fees by advertising and linking to Amazon.com. That means that if you follow a link pointing to Amazon.com from this site and purchase something, I earn a small commission on that sale. The price you pay, however, is unaffected.