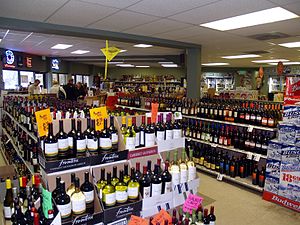 The big local story here in Nolensville on Election Night 2012 saw the Packaged Retail Liquor Store initiative pass by a 2-to-1 margin. The Tennessean shows, with 3 of 3 precincts reporting, a vote of 2,143 to 1,038 in favor of allowing the introduction of wine & liquor stores in our town.
One downside to this cakewalk of a vote is that we missed out on a spirited campaign to win the hearts & minds of Nolensville residents on this issue. Just think of all the great lines which could have been used:
Vino, Vidi, Vici!
"Give Me Grenadine, or Give Me Death!"
"I Regret That I Have but One High Life to Give for My Country"
Ah, well, I'll take it…
The next steps from here are for BOMA (the Board of Mayor & Aldermen) to craft an ordinance outlining the rules under which such stores might operate in Nolensville, including the number of such stores that would be allowed, where they could locate, etc. For more details on how that process works, check out the city of Nolensville's website.
Nolensville Election Results: Alderman Returned to Office
The only other local issue on Nolensville ballots was for two Alderman positions, which went to the only two candidates running, incumbents Larry Felts and Jason Patrick.